How to start playing Minecraft?
Want to start playing Minecraft online? Then run
a few simple steps and enjoy the game!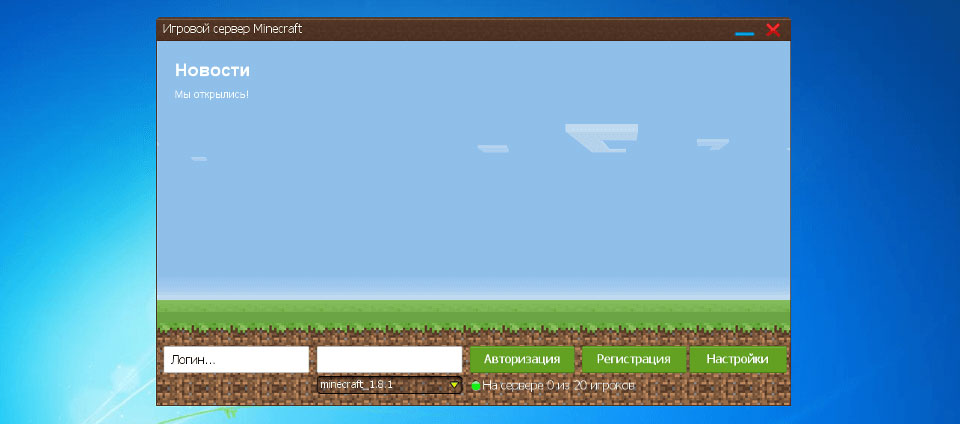 Download Java

To start, download the launcher via the links above. Run. If the launcher does not start, you have not installed Java 8. Most likely, in this case, you will automatically open the link to download Java. If not, just download and install the latest version of Java from official website: HERE.

Download Minecraft client

Once the launcher has opened, you will see a window with two areas: on the left a list of servers on the right area to run Minecraft. Click on the field "(no accounts)" and select the only item the "Configure accounts...". In the window that appears click on the plus sign to the left and you will be able to enter your nickname in the appropriate field. Click "Save account", you can now start playing. Press the button with the picture of the house and go in the beginning.

Open the servers list

After you install the multiplayer on your computer, start Minecraft and add one of our servers to your favorites. Enter your game nickname in a special field. Your nickname must be registered the first time you connect to our server.
Java
In order to play Minecraft on the network You will have to download the official Java
Minecraft launcher
First You will need to install the original version of the game Minecraft
The list of servers
After installing the launcher, go to the page with list of servers and add any